Koster Keunen is committed to an overall responsible
sourcing program focusing on pure beeswax, economic
development and beekeeper safety and longevity.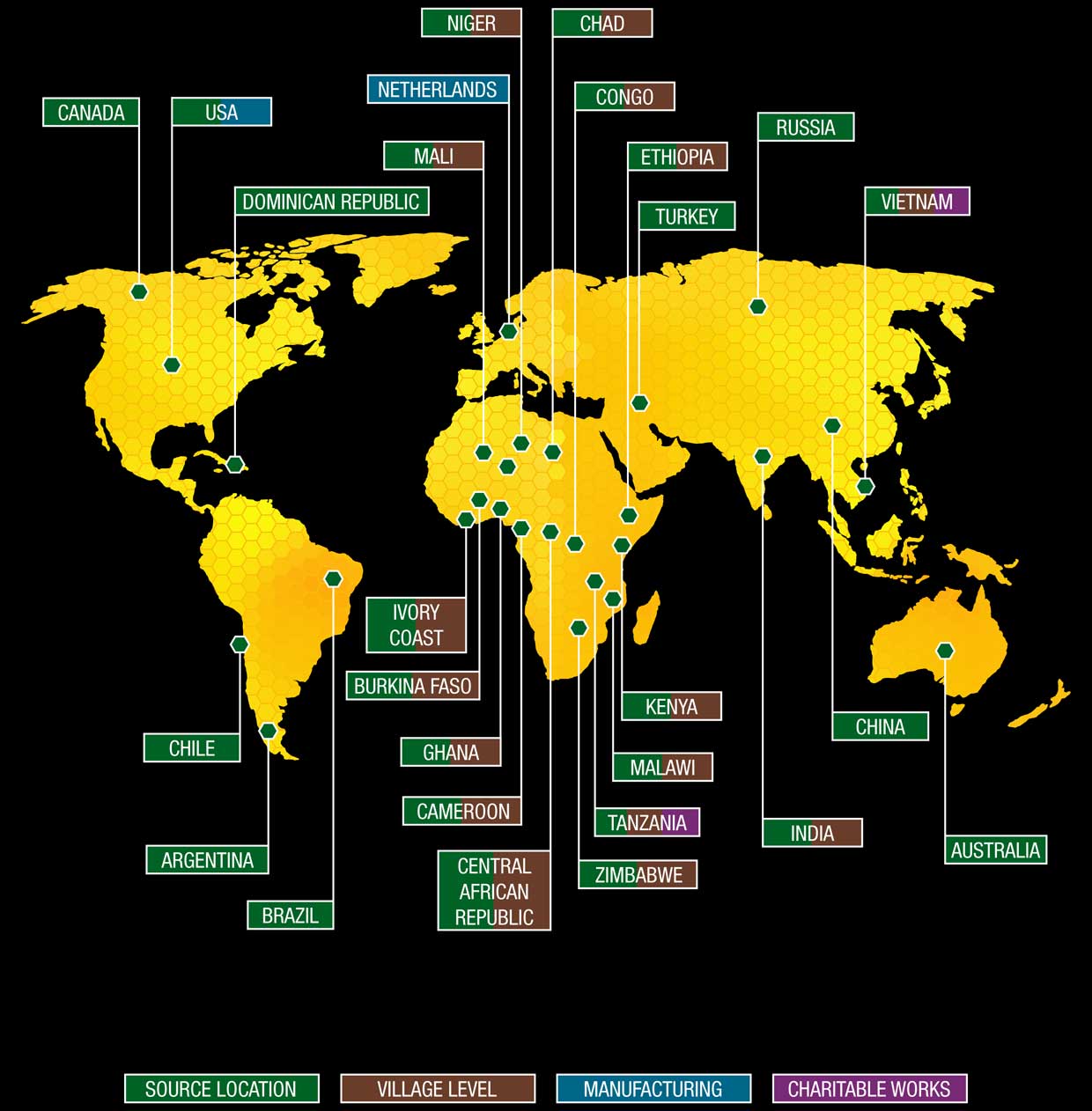 RESPONSIBLE SOURCING
Businesses rely on the hard work of many people. Products travel through many pairs of hands, and every pair matters, from the beginning of the process to the end. At Koster Keunen, the mission is to help all contributors perform their work safely and with an equitable wage. With that in mind, our company increased its focus on specific sourcing locations of our raw beeswax in the early 2000s. It started as an effort to advocate human rights and eliminate sourcing in areas of child labor concerns. It has grown into an overall commitment to responsible sourcing through a program that focuses not only on the purest beeswax, but also on economic development, and safety and longevity for our valued beekeepers and their communities.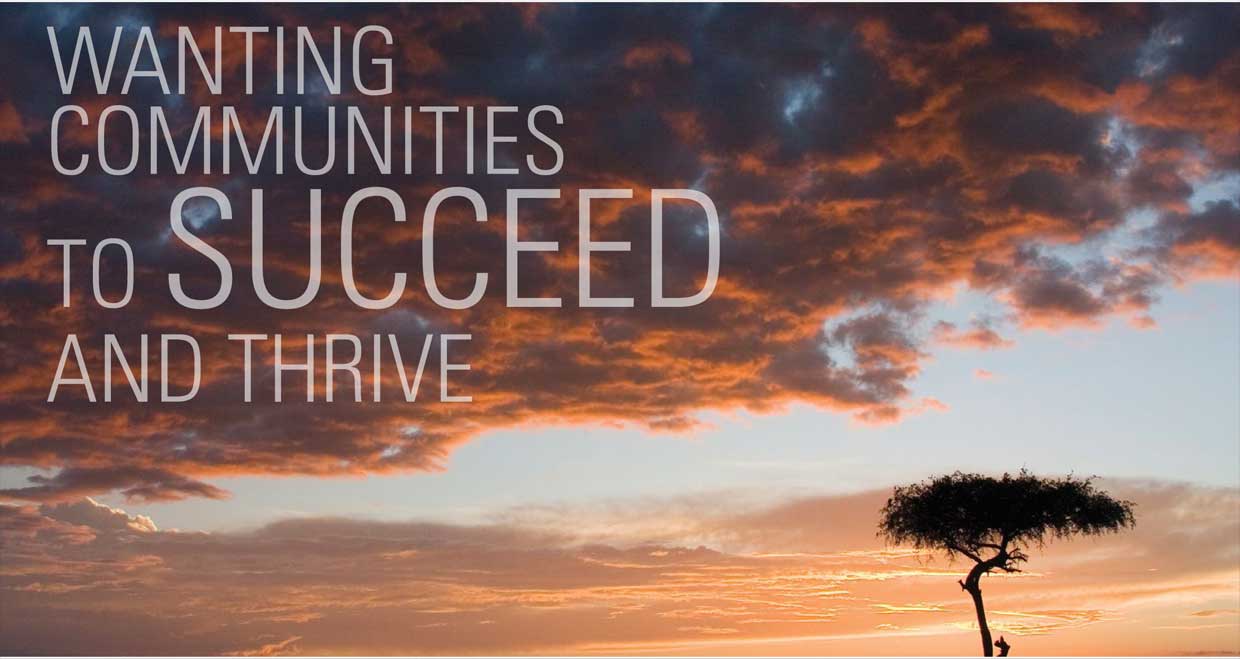 ECONOMIC DEVELOPMENT
Koster Keunen buys its raw beeswax directly from local villages in South East Asia and Africa, including the countries of Vietnam, Ethiopia, Tanzania and Burkina Faso. We want these communities to thrive, and sustainable, equitable income assures that can happen. By sourcing at the village level, our beeswax purchases provide a tangible impact on the local economies.
Pastoral communities around the world rely on subsistence farming to survive. The GDP per capita of Vietnam was last recorded at $2,100, and in even lower in the rural areas. In Tanzania, per capita GDP averages less than $880. Beekeeping helps these farming communities supplement that income. Individuals who sell honey and beeswax, in addition to farming, benefit from the additional income that can make a world of difference for them
and their families.
BEEKEEPER SAFETY & LONGEVITY
We are committed to sourcing locally and to making sure beekeepers can perform their work safely and effectively. Koster Keunen is proud to be a key part of a coalition donating specialized equipment to beekeepers in remote areas. Among these donations are items that are expensive and difficult to obtain in many regions of the world. They vary by region but include full bee suits and beekeeper kits, which include a veil, smoker, bee brush and other important tools. Some beekeepers, who travel several days to isolated hive areas, are also receiving bicycles and tents.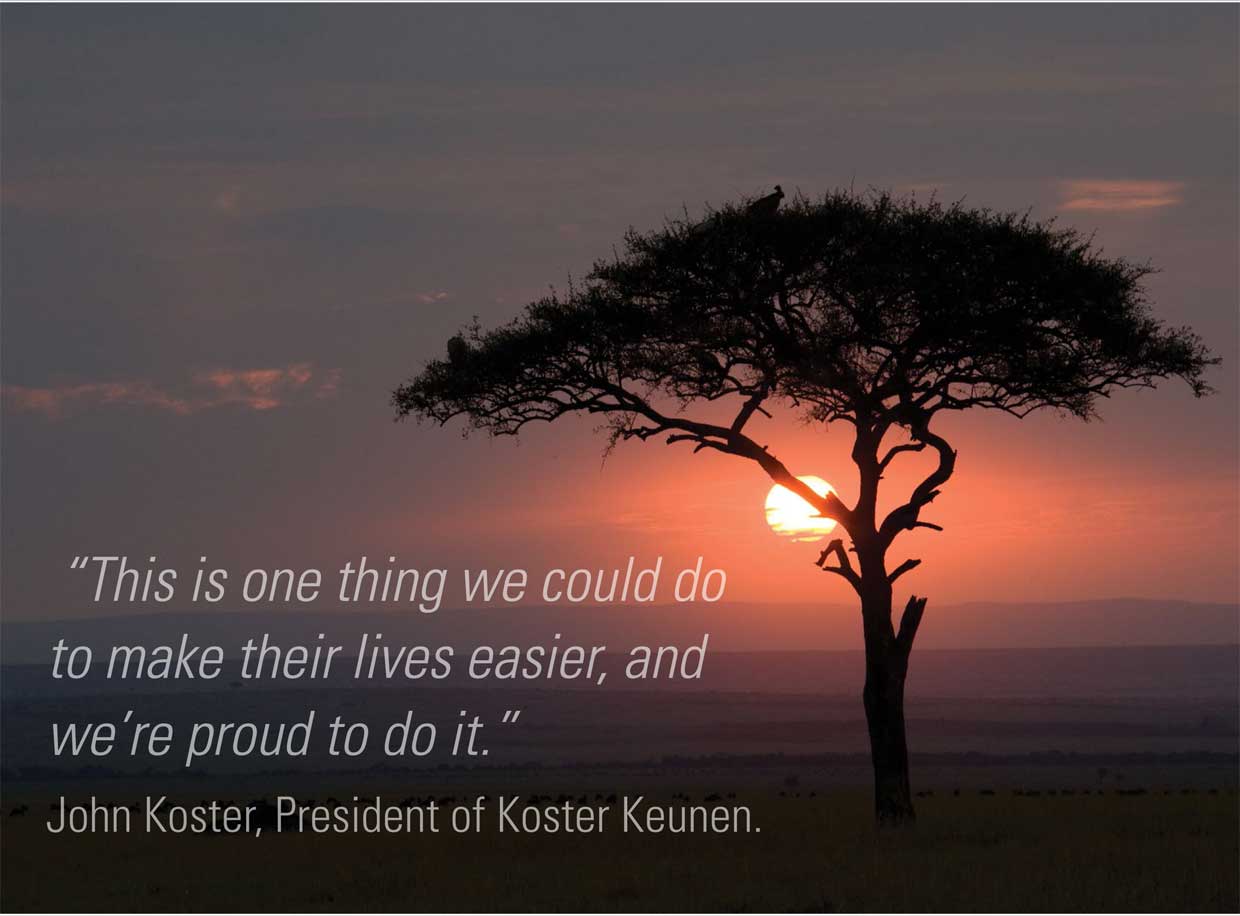 Providing beekeepers with these necessary tools supports economic development and nurtures the foundations of beekeeping itself. Having proper equipment makes it easier for communities to pass down the tradition to future generations. Koster Keunen President John Koster knows how priceless that is. "From one family business to another," he said, "we understand the importance of tradition, and we believe beekeeping is a tradition worth cultivating for everyone."