Lanolin wax is the semisolid fraction from whole lanolin. It is used as a hair or skin-conditioning agent, viscosity modifier and binder. Most personal care products with lanolin wax fall into the "Hair Styling" category. We have found the systems are thick emulsions with a high percentage of lanolin wax. These products are typically categorized as stylers, waxes, putties, or fibers. Koster Keunen has determined that Kester Wax CT:
Can replace up to 10% lanolin wax in firm emulsion hair stylers.
Can act as a direct replacement pending on the type of lanolin wax* and the amount to be replaced.
Ingredient
%
Phase A
Aqua
57.65
Disodium EDTA
0.05
Acrylates/C10-30 Alkyl Acrylate Crosspolymer
0.10
Triethanolamine
0.20
PVP
5.00
Propylene Glycol
5.00
Pentylene Glycol, Propanediol, Caprylyl Glycol, Ethylhexylglycerin
1.00
Phase B
Kester Wax CT or Lanolin Wax*
10.00
Kester Wax K-60P
10.00
Kester Wax K-24
5.00
Permulgin D
6.00
*Traditional and deodorized
Kester Wax CT is a vegan, soft-solid wax. In addition to being a replacement for lanolin wax, it offers emolliency, thickening and moisturization to both skin and hair formulations. INCI: C32-26 Isoalkyl Stearate, Polyhydroxystearic Acid, Stearyl Behenate, Cetearyl Alcohol, Polyglyceryl-3 Stearate, Polysorbate 60 Request samples at kosterkeunen.wpsc.site

RHEOLOGY STUDIES The styling wax formulas were subjected to rheology measurements and profiling using a Thermo Scientific HAAKE™ MARS™ Rheometer.
OSCILLATION STRESS SWEEP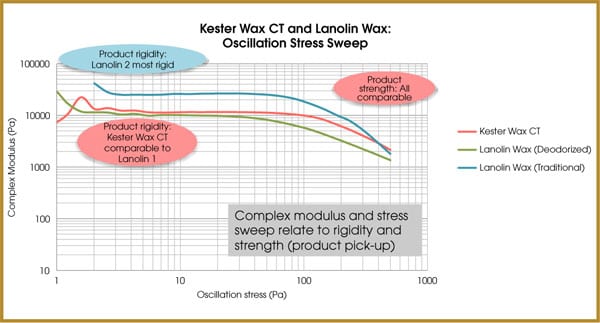 * The rigidity of the final product can vary greatly, depending on the lanolin supplier. Conclusion: Kester Wax CT can be a direct replacement or a good starting point
VISCOSITY VS. SHEAR RATE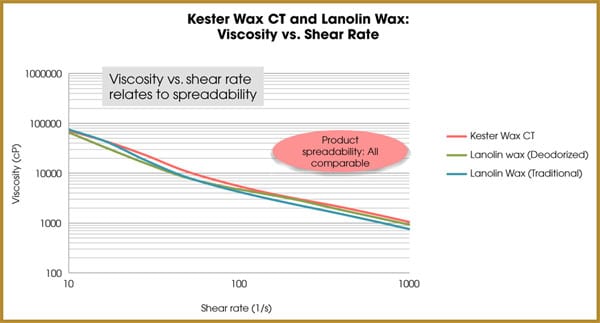 Conclusion: All three hair stylers have the same profile, meaning the spreadability on hands or in the hair is comparable.
SENSORY PANEL Ten participants were selected for panel testing. Panelists were given the three styling waxes listed above and provided detailed directions regarding proper application and evaluation procedures.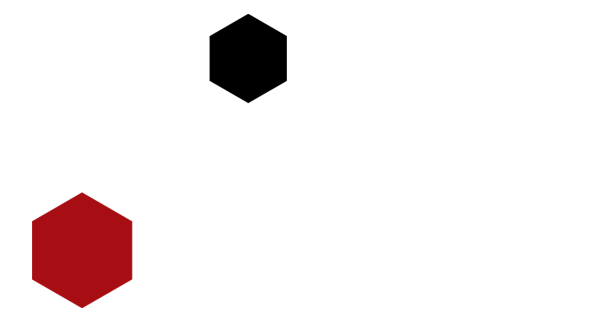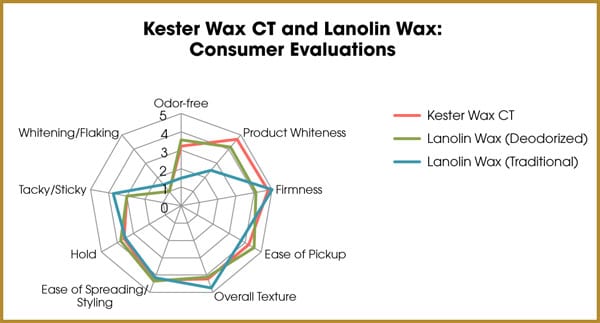 Conclusion: Sensory evaluation of hair stylers confirms lab/ rheology data.