What We Do to Make Your Products Better
We're Koster Keunen, one of the world's leaders producing beeswax. That's because we've made products using the science of wax for more than 150 years. We started making candles with beeswax in 1852.
Today we process, refine and market natural and synthetic waxes for companies like yours. We adapt traditional waxes for versatile uses that meet the changing product needs of the contemporary world.
Our chemists develop unique properties that improve a broad range of products. We formulate wax to —
Thicken liquids as a rheology modifier
Be an emulsifier to keep unlike ingredients together
Reduce surface friction as a slip agent
Enhance pigment dispersion
Serve as natural exfoliant
Provide a coating for pills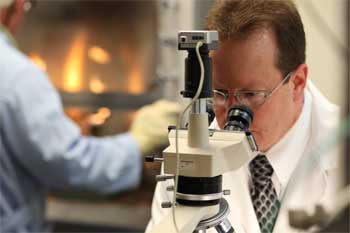 Help for Chemists
We help chemists, scientists and formulators searching for specific properties. They come to us to create wax blends that improve their products for their customers.
Help for Purchasing Agents
For purchasing agents and industry buyers who want custom formulations, we help you. If you want information about beeswax and wax blends, we help you find an answer. If you are creating a new product that needs custom properties, we help you create it.
Toll Manufacturing Help
If you want to benefit from toll manufacturing for your product development, we help you do that. Save time and money with our toll processing. Use our scientific experience, chemists and laboratories to create new products with beeswax and wax blends.
Learn More about Wax…
Learn more about wax and how to make your products better for –
Learn More about Koster Keunen…