In winter, nearly every culture celebrates light in the darkness and at Koster Keunen, we look back to our founder, Johanna Keunen, who made candles from the beeswax harvested from the hives she kept. Johanna recognized almost 175 years ago that proper hive care led to healthy bees and good returns from her hives. This philosophy continues to guide Koster Keunen in our efforts to promote thriving, healthy, and sustainable production of beeswax with our partners around the world.
Meeting Goals That Make a Difference
Our constant commitment has been to establish mutually beneficial relationships that bring eco-friendly products to market. We believe that to do so, we must enhance the lives of those who produce the raw materials. As the BBC StoryWorks feature video "Hive of Industry" shows, it is possible to  strengthen a supply chain by directly improving the quality of life for the producers. Our work to train hive keepers has been some of our most rewarding. Koster Keunen is proud to create products that sustain more than beauty.
Sustaining Communities
Keeping supply chains fair and safe creates the opportunity for communities to thrive economically. Adding beehives to croplands raises food production more than 30% by simple pollination. The sales of honey and wax add much-needed income so families can be more secure. We have been delighted to see many of the individuals we work with bring their families and neighbors into the beekeeping community, creating a healthy supply and more robust market for the local honey and beeswax. It is the product of these direct efforts that we provide to you in support of your brand's commitments to natural, sustainable, and eco-friendly products.
In this season, we wish you peace and joy. We thank our customers for an exciting and prosperous 2022, welcome the opportunity to see you at upcoming trade events, and look forward to continuing to advance the science of wax while elevating those who produce it.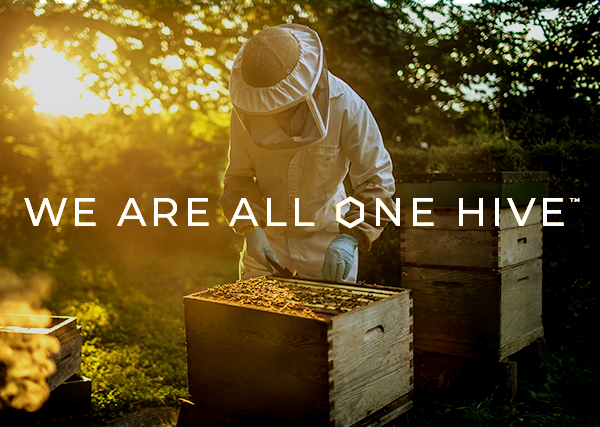 The Koster Keunen Worldwide Sustainability Initiative
Koster Keunen believes that creating more sustainable lives is how we should all be measured. When you choose Koster Keunen, you help expand our worldwide sustainability initiative – called We Are All One Hive – which creates more sustainable lives by:
Sourcing and enhancing more sustainable beeswax.

Creating, training and partnering with local beekeepers.

Providing resources that elevate beekeeping communities.
About Koster Keunen
Koster Keunen has been working with wax since 1852 and has used our extensive experience and knowledge base to continuously develop new chemistries. Whether you are developing a new product, or need help with a reformulation or replacement, contact us to learn more about how we source, refine or develop waxes so you can create the perfect formula.