At Koster Keunen, we know the world is interconnected and that is reflected in our corporate choices at all levels; from raw material traceability, to the source for our waxes, and the people we do business with. We believe firmly in leaving the world better than we found it that we started the initiative we call We Are All One Hive™.
Koster Keunen believes that creating more sustainable lives is how we should all be measured and has aligned its company policies to support a serious commitment to a healthy ecosystem with a fair and safe supply chain.
We Are All One Hive™ in Action
Koster Keunen works directly with communities and villages training the local beekeepers, most notably in West Africa, to ensure that they get the support they need. Providing essential equipment sets the stage by creating improved conditions for beekeeping and good quality wax and honey. Koster Keunen assures that beekeepers are paid fair market value for their wax. We share knowledge of best practices, hive and bee health, and we work cooperatively with the communities to create strong partnerships.
An overlooked result of healthy bees is a strong ecosystem in surrounding areas. Bees are instrumental in pollenating farm fields, which raises crop and food yields typically 40%. The communities benefit from additional food, and an increase in local economic sustainability by raising sustainable beeswax.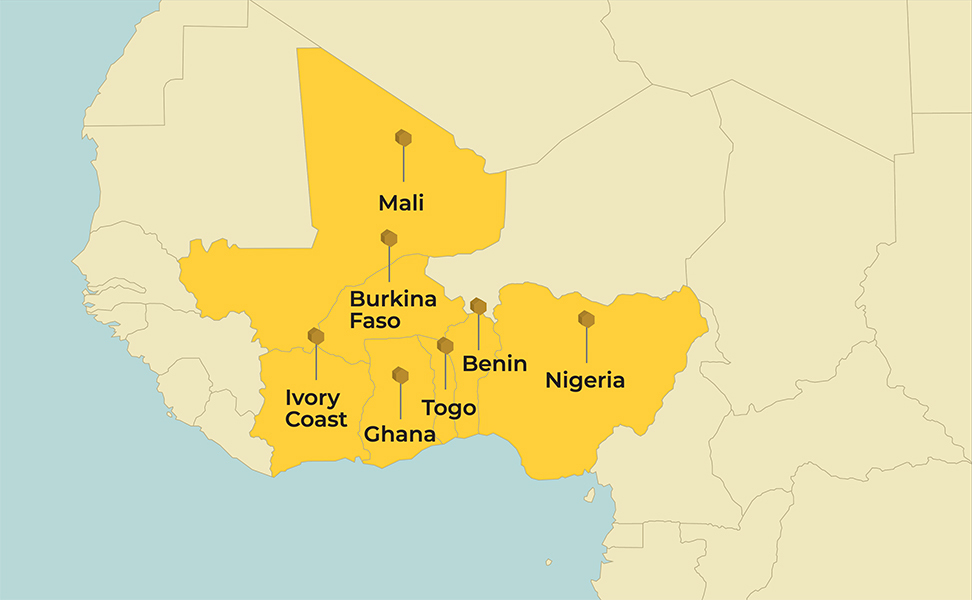 Have you Seen Our New Website? — Making Sustainability Easy to Access
Our slate of sustainably sourced and produced waxes are easily searchable, and many of the pages include sample formulas that illustrate their versatility, quality, and effectiveness in a broad range of applications. Koster Keunen's history shows our continuing engagement with best practices, from our origins creating natural beeswax for candles to the deeply advanced wax chemistry that we now employ to develop and improve our waxes.
Sustainable Beeswax remains the flagship of our natural wax portfolio. Its historical credentials are unparalleled as a wax of choice from ancient times to the present. Again and again, the unique properties of beeswax remind us that the effort to sustain our planet repays us a thousand times and in a thousand ways. And in that same vein, the Orange Wax that we proudly offer is an upcycled product, derived with minimal processing from orange peel that otherwise would have entered the waste stream. Sustainability is available in many forms, and at Koster Keunen, we strive to find it in all that we do.
Interested in Our Sustainable Portfolio?
Partnering in Sustainability with Our Clients
Few things make doing business more fulfilling than knowing that the good we do reaches far beyond our own efforts. If you share our goals of seeing sustainability, take root and thrive, we would be happy to work with you to provide the sustainable ingredients that your quality products require.
About Koster Keunen
Koster Keunen has been working with wax since 1852 and has used our extensive experience and knowledge base to continuously develop new chemistries. Whether you are developing a new product, or need help with a reformulation or replacement, contact us to learn more about how we source, refine or develop waxes so you can create the perfect formula.