Elevating Natural Emulsions
Manufactured by Koster Keunen USA, this plant-based emulsifier embodies our commitment to quality and innovation. It combines the power of nature with advanced formulation expertise, ensuring that you can create outstanding skincare products that align with the preferences of today's conscious consumers.
Kostol Natural E is a natural, PEG-Free, oil-in-water emulsifier. It performs in all formulation types creating thin to medium viscosity emulsions with a fresh, quick emulsion break.
Product Characteristics

INCI
Behenyl Alcohol, Polyglyceryl-3 Stearate
Usage Level
2-7%
pH Range
5-12
HLB Value
5-7
Form
Pastilles (P)
Package
25kg Boxes
Manufactured
Watertown, CT USA
Applications
Kostol Natural E is a natural, oil-in-water emulsifier designed for both leave-on and wash-off products. This is a versatile ingredient delivering fresh feeling, bright white emulsions. It will support wash-off balms and natural deodorant sticks. Use for creams, lotions, balms, hair pomades, surfactant systems, sticks, natural deodorants, and emulsions in color cosmetics.
Skin Care
All Emulsions:
Lotions & Creams
Sun Care
Baby Care
Serums
Spray Emulsions
Deodorants & Sticks
Cleansing Balms
Creamy Surfactant Systems
Hair Care
Emulsions
Treatments
Conditioning
Styling
Color Cosmetics
Emulsions
Foundations
Mascara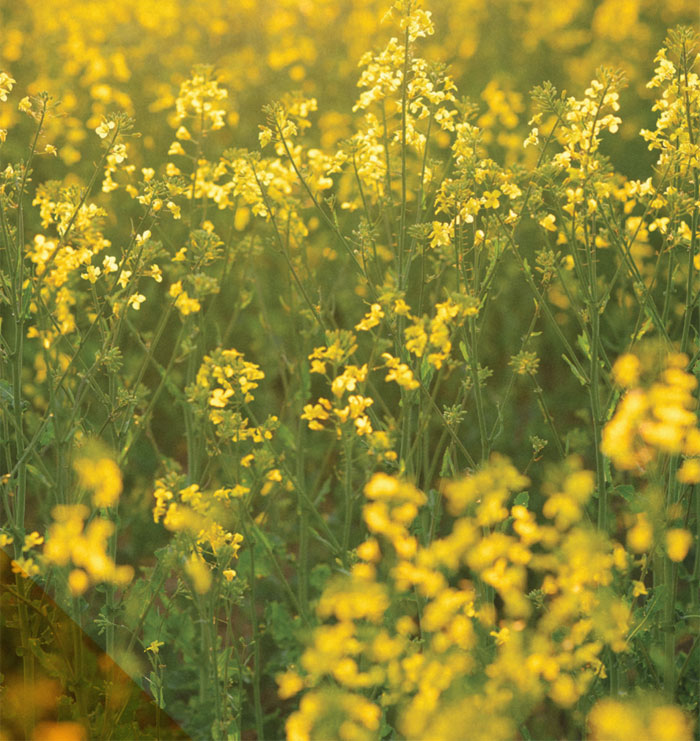 Key Features & Benefits
Primary or Secondary Emulsifier
Break: Clean, Fresh "Wet" Break
Emulsifier-Oil Ratio: 1:3

-(Flexible, formula-dependent; higher ratios possible)

Nonionic
Oil-in-Water
Low Soaping Potential
Supports Anhydrous Systems

Thin to Medium Viscosity: Kostol Natural E offers a versatile viscosity range, allowing you to achieve the desired texture for your leave-on and wash-off products. Its quick emulsion break on the skin leaves a refreshing sensation, allowing for easy absorption of beneficial components. Whether you prefer a lightweight lotion, a sprayable formula or a slightly thicker cream, this emulsifier provides flexibility in formulating products that suit your specific requirements.
Emulsion Flexibility: The emulsifier excels in creating stable oil-in-water emulsions for various applications. Its unique formulation enables seamless incorporation of a wide range of oils and active ingredients, ensuring compatibility in your formulations. Create flowable or sprayable lotions all the way to thicker creams by increasing the amount of Kostol Natural E, changing the water phase thickeners, or increasing solids to the oil phase. In all cases, produce refreshing emulsions suitable for all skin types.
Break: This emulsifier provides a fresh and quick emulsion break, regardless of whether it is used in leave-on or wash-off products. This means that upon application or rinsing, the emulsion transforms into a light, non-greasy texture, allowing the skin to absorb the beneficial components while leaving a refreshing sensation.
Stabilization For Anhydrous Systems
Amplifying Sticks & Balms: Kostol Natural E has multifunctional attributes that can support both low and water-free systems. Unleash the true potential of your anhydrous formulations with Kostol Natural E. Stabilize anhydrous systems, such as cleansing balms and natural deodorants, to ensure their structural integrity throughout usage. Crafted with behenyl-based chemistry, this unique blend provides effortless structural support for your formulations.
Enhanced Wash-Off Properties: Say goodbye to residue concerns. Kostol Natural E is formulated with polyglyceryl chemistry, to support wash-off of stubborn anhydrous systems from both skin and clothes. The polarity of the polyglyceryl can aid in the dispersing of difficult powders like sodium bicarbonate into natural deodorants.
Kostol Natural E proves to be an exceptional emulsifier and stabilizer, offering a range of benefits for cosmetic formulations. With its versatile viscosity range, flexible emulsion types and compatibility, formulators can create a wide range of products. Furthermore, this multifunctional ingredient is perfect for stabilizing anhydrous systems like sticks, balms, and deodorants, while also facilitating their wash-off properties. Eliminate the sticky after-feel and embrace the remarkable performance of Kostol Natural E in your cosmetic creations.
The majority of the formulas created with Kostol Natural E use a level between 2 – 7% and create stable oil-in-water emulsions. This is a guideline for chemists. It is acceptable to use Kostol Natural E as a secondary emulsifier or as a stabilizer in anhydrous sticks and balms with a wider range.
Easy to use. Combine emulsifier with the oil phase and heat until fully melted and homogenous. Add to hot water phase following typical o/w emulsion rules. Mix with conventional mixer (propeller or paddle) at high speed until emulsion is formed. Cool with medium speed until pour temperature.
Lab results show homogenization does not negatively affect the emulsifier and can be used as needed for complex systems.
Oil to water ratio has been seen up to 5X pending on the formulation. Typical starting rations are 3:1 Oil to emulsifier.
Pigment and cationic tolerant
Water phase thickeners will support stability and offer flexibility in formula aesthetics.
Clean Beauty & Sustainability
Kostol Natural E is made with RSPO mass balanced ingredients and approved for use* with leading clean beauty brands including but not limited to: Clean at Sephora, Credo Beauty, and Whole Foods Premium Body Care. Under the ISO 16128 standard of naturalness, it is considered a derived natural ingredient and its natural origin Index has been calculated under the ISO 16128 standard as 0.5< x ≤ 1. Koster Keunen is working towards additional certification as well as transparency on raw materials.
| Product | Wax Number | INCI | RSPO | Vegan | Reach | Plant Derived | Kosher | Non-GMO |
| --- | --- | --- | --- | --- | --- | --- | --- | --- |
| Kostol Natural E | 6414 | Behenyl Alcohol, Polyglyceryl-3 Stearate | RSPO MB | Yes | Compliance | 100% | Yes | Yes |
Koster Keunen Offers a Range of Emulsifiers for All of Your Formulation Requirements.
Contact Us Today for Further Information.